Come Meet Our Audiologists at Van Doorne Hearing Care
At Van Doorne Hearing Care, we're committed to helping our clients restore their hearing and improve their quality of life. Armed with the latest hearing loss treatments, we'll help you get back to doing what you love. Meet our team of highly qualified audiologists.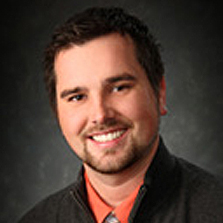 Craig P. Van Doorne, A.A., BC-HIS
Board Certification in Hearing Instrument Sciences
Craig Van Doorne, BC-HIS has extensive training in digital hearing systems and is skilled in hearing assessment, the selection, programming, and fitting of hearing aids, and counseling. Craig is also very knowledgeable in loop and Bluetooth technology and has received his audiology assistant degree from Nova Southwestern University and is Board Certified in Hearing Instruments.
He has many years of experience and enjoys solving problems others can't fix. Craig enjoys being a dad to 2 great kids, hiking, skiing, and outdoor shooting sports, and is passionate about hearing protection.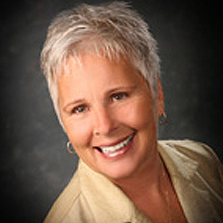 Karen Van Doorne, Au.D.
Legacy Owner, Consulting Audiologist
Although Karen grew up in Wisconsin, she has spent most of her adult life in Western Michigan. She began her career at a United Way Hearing and Speech Center and the Muskegon Public Schools as an educational audiologist.
After her boys were born, she worked closer to home in conjunction with Ear Nose and Throat Physicians. She has been in private practice for 25 years and now works with with her son Craig and Dr. Koning. She received her doctorate in audiology in 2003 from the Arizona School of Health Sciences. She earned her Bachelors of Science degree at University of Wisconsin-Eau Claire and her Masters Degree from Western Michigan University. She has spoken extensively on hearing healthcare, hearing technology and treatment of hearing disorders.
Karen was licensed by the state of Michigan, was Board Certified by American Academy of Audiology, and received the honor of Academic Scholar through the American Board of Audiology.
She enjoys paddle-boarding, sailing, kayaking and spending time with her family.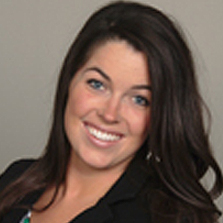 Macenzie Koning, Au.D., CCC-A
Doctor of Audiology
Dr. Macenzie Koning is a client-centered clinical audiologist with a passion for helping patients achieve a higher quality of life with hearing health care. She received her doctoral degree from Central Michigan University, where she completed both her graduate studies.
Dr. Koning understands that improved hearing goes beyond just the fitting of hearing aid technology; educating the patient, including family relationships, and dealing with the whole person is of utmost importance. She also enjoys having the continuity of care with her patients to assist in the process of better hearing, and she looks forward to starting this journey with you.
Dr. Koning is a family girl at heart who loves spending time with her husband and their young daughter. She enjoys being in the sun and on the water at their families cottage on Gun Lake, and reading murder-mystery novels. She is extremely excited to be the newest "family" member at Van Doorne Hearing Care, and to have found a business with the same values and heart as her.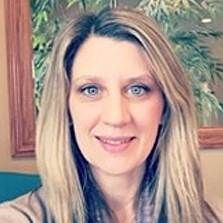 Sarah Van Doorne
Office Manager
Sarah hails from the east side of MI, growing up in the Metropolitan Detroit area. After high school she moved to Kalamazoo to attend, and graduate from WMU. This is where she met her husband Craig.
After spending 11 years in the financial industry, Sarah said good bye to bank management and came aboard at Van Doorne Hearing Care.
She is a total people person, and has loved getting to know all of our clients and helping make their day special. She enjoys working side by side with her husband in their small family practice. Sarah handles all things financial, troubleshoots minor hearing instrument complications, and schedules with a finesse honed by logistically balancing the busy life of her 2 young children. When she is away from the office you will find Sarah leading her daughters Girl Scout Troop, watching her kids play soccer, snuggling her two cute dogs, or sitting by their pool relaxing.
Darla Scholten
Patient Care Coordinator
Darla grew up in West Michigan with a parent who needed hearing aids before age 40. She attended GVSU, moved to Texas with her husband and received her bachelor's degree at Texas A & M University.
She has 3 grown children and moved to West Olive in 2015. Just after moving she started having hearing difficulties of her own, and has been wearing hearing aids for over a year now. She now has an ever-growing understanding of hearing loss, its side effects, and the communication changes necessary. Darla enjoys making clients feel welcome, answering their questions, and hearing little snippets about their lives. She likes to share how the staff at Van Doorne Hearing care truly cares & takes care of their client's hearing health and ability to communicate. Outside of work, she likes to take short hikes with her husband and dogs and binge crochet while watching Netflix.